Freedom has a partner, and its name is responsibility. We have the freedom to make a difference!
https://www.canva.com/templates/EAEhP607498-red-white-blue-greeting-text-illustration-fourth-of-july-instagram-post/
When Douglas Adams wrote The Hitchhiker's Guide to the Galaxy, he added a central joke which has become more famous over the years than the novel itself: "The answer to the ultimate question of life, the universe and everything is 42."
My Father always said that the hardest thing about growing old was defining one's purpose. We all wish to age gracefully. What does that mean? How do we accomplish this? Is it riding off into the sunset? We call it writing our legacy resumes. Why do we do the things we do? As we look at our lives and choose to simplify and express the principles/mantras to live by. We look to the wisdom of the ages!
"The one thing you can't take away from me is the way I choose to respond to what you do to me. The last of one's freedoms is to choose one's attitude in any given circumstance."
― Viktor E. Frankl
For us it boils down to a search for freedom! We get to choose how we respond to our fellow human's need. Do we let them "sink or swim"? Do we throw them a life jacket? I'm pretty sure it doesn't do any good to throw a life preserver to one who already has drowned! Time is of the essence. We work relentlessly to save our suicidal Veterans.
We celebrate our freedoms and understand that we must not let them get eroded thru the process of gradualism.
Today let's celebrate our freedoms guaranteed by the Constitution on this 4th of July!
July 4th commemorates the day in 1776 that our nation declared itself to be an independent nation, and no longer a colony of England. On that date, a number of our leading citizens signed what is known as the Declaration of Independence, stating our determination to become a free country. "We the People" overthrew the oppression of a foreign government.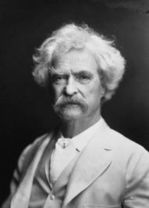 "History doesn't repeat itself, but it does rhyme."
― Mark Twain
Mankind will always have to fight for their freedoms, we accept that as fact. However today we celebrate our Freedoms!
---